This is a once in a lifetime opportunity to capture irreplaceable first moments with your little one!
It is important to follow the baby's lead and make them as happy and comfortable as possible. Although we cannot plan and predict exactly how things are going to go, here are a few useful tips to ensure things go as smoothly as possible.
While I have a set workflow of poses, I often have to follow the lead of your baby. This being said, ever baby is different and every session is different. I cannot guarantee any poses prior to the session. I have babies' best interest in mind and will make sure above everything that he or she is happy and comfortable and will aim to do between 4-5 poses of baby setups on their own as well as family portraits.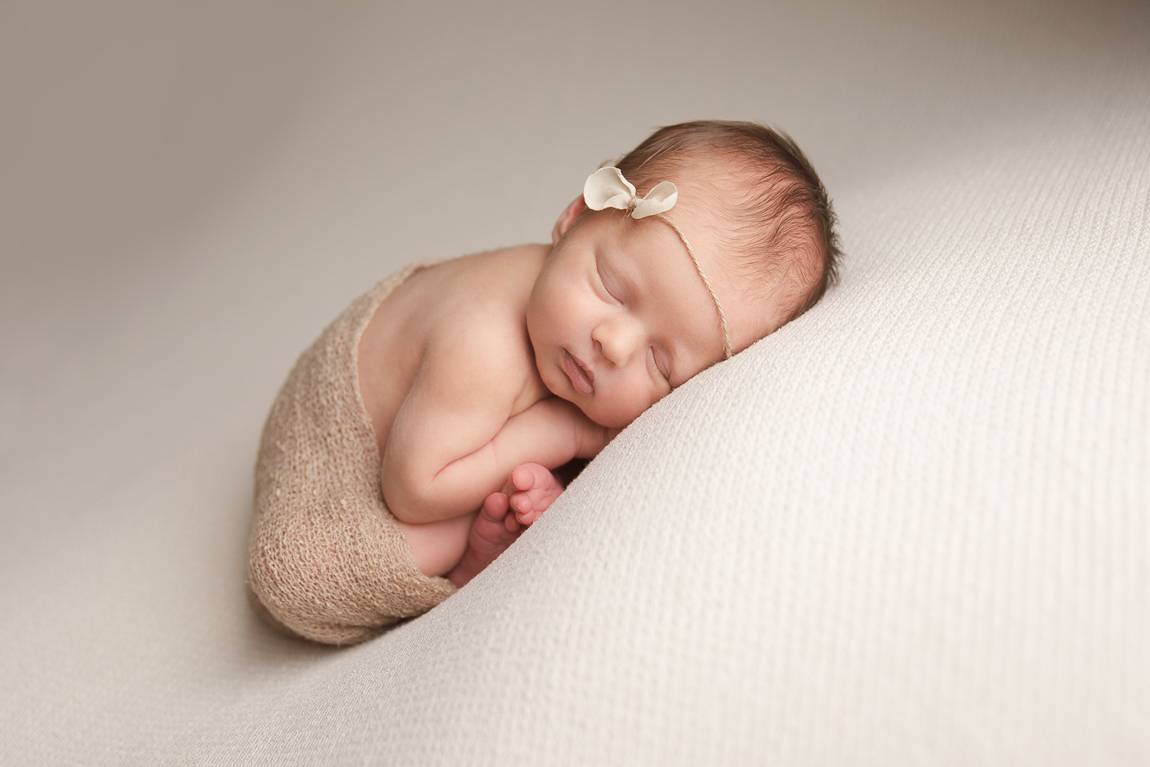 1. Plan to feed your baby just before the session or if it can wait until you arrive in studio right before we start to shoot this is a great option too. Snacks are available in the studio for parents during the session.
2. Dress your baby in loose fit pyjama, (zip up or button down) so that if your baby is still sleeping upon arrival, there will be less of a fuss getting him/her prepped for pictures.
3.Your baby will be most comfortable if he is in a warm environment. I keep my studio toasty warm prior to newborn sessions.
We always start with family portraits, but I also suggest that parents bring a light clothing option to wear afterward while waiting for baby so that everyone stays comfortable.
4. This is an important time in your life, make sure you put some time aside for yourself before the session to feel as comfortable and confident as possible for family portraits. Light makeup for Mothers, grooming for Dads and tidying up hands are things to keep in mind.

5. As far as clothing for yourselves and other siblings, keep it simple. You are welcome to use colour but avoid busy patterns. Let me know if you would like some skin on skin shots with dad, or any breastfeeding photos with mom.
6. Accidents happen during the session especially if you would like bare baby poses. Don't worry; I have all the supplies readily available to clean up any messes.
7.While I will be supplying props for the baby, including a sentimental item in your session can really personalize your pictures.
For example, something knit by a family member or a stuffed animal given to your baby.
8. Newborn sessions can take between 2-3 hours. Be prepared to take things slow and don't stress if baby starts crying and needs a break.
9. I plan for about 50% of the session time for cuddles, feeding and just getting baby into a pose. So, don't panic if your baby is having a tough time and is crying, keeping a calm environment is key to getting the photos we're looking for, I am a mother of two and have done lots of rocking during my 8 years in business, and am also trained and certified to handle and pose newborns.
10. Little brothers and sisters are welcome to participate in the sessions. Come prepared to have a parent take the older child for a walk or that you bring some quiet activities for the older child to do after the family photos are taken in the beginning of the session.
Newborn Photographer Montreal | Montreal Family Maternity Newborn | Cait Lemieux Photography
Contact Cait | Visit the Galleries | Check Out The Latest Promotions