So you've had your photo session, and captured a precious moment together as a family.
Now what?
Don't let those images sit on your computer! It's so easy to upload the photos to Facebook, email a few to family… and forget about it. I always try to get my clients to think about what their plans are for their photos before they are even taken.
Being able to describe your needs can influence how I run my session so that I can make sure that I can help you create the perfect custom piece(s) for your space. Maybe you have an empty wall in the house that needs to be filled, or maybe you just want to get the photos on paper. In 15 years from now, who know's where technology will be. I can assure you though, nothing will beat having a physical piece of art from that precious moment in time.
I'll share with you what is above my bed. This canvas collection sums it up for me, what really matters. I even put a transparent lettering over the 4 small canvases spelling L-O-V-E. The loves of my life!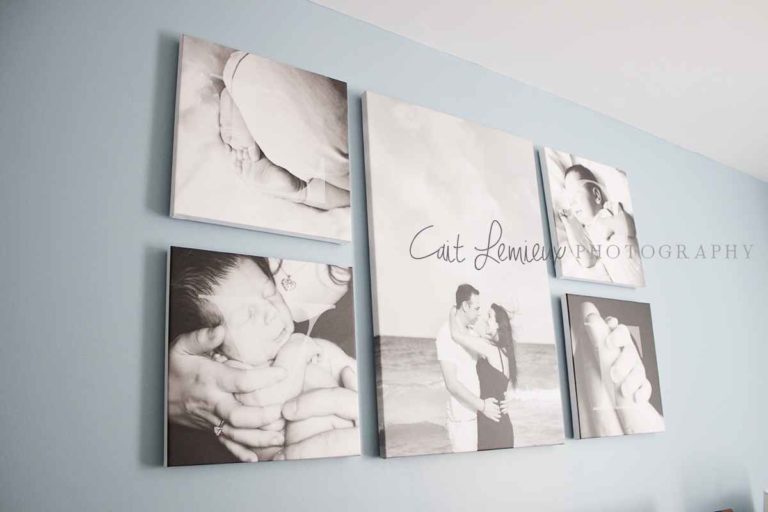 I hope you are inspired and that you get your photos up on your walls and in your lives.
Cait Lemieux Photography offers a wide range of canvas and frame collections. Your in-person consultation is included in your session price, during which you are able to touch and see all the available options.
You can check out many of the available options on the Investment page but here are some of my client favorites!
Newborn Photographer Montreal | Montreal Family Maternity Newborn | Cait Lemieux Photography
Contact Cait | Visit the Galleries | Check Out The Latest Promotions