Cait Lemieux Photography
The Boutique Experience
Rive-Nord Montrèal - Laval - Rosèmere
---
What can you expect from a Boutique experience from Cait Lemieux Photography?
From the moment we hop on our first call together you will see that getting to know your personal needs and your story are my priority. You will never be a number to me and your story, personality and imput will help me create unique images for your family to enjoy for a lifetime.
I love to spoil my clients with little gifts, tasty snacks, relaxing music and create a stress free environment for your session.
There are many ways to enjoy and share the photos these days, and I recognize this by providing not only easy to share digital images but also the ability to select and print your favourite ones through a wide range of products and collections. Your complimentary in-person image reveal session, let's you see and touch all the available options and I will help guide you every step of the way ensuring that your memories end up off of your computer and into beautiful keepsakes!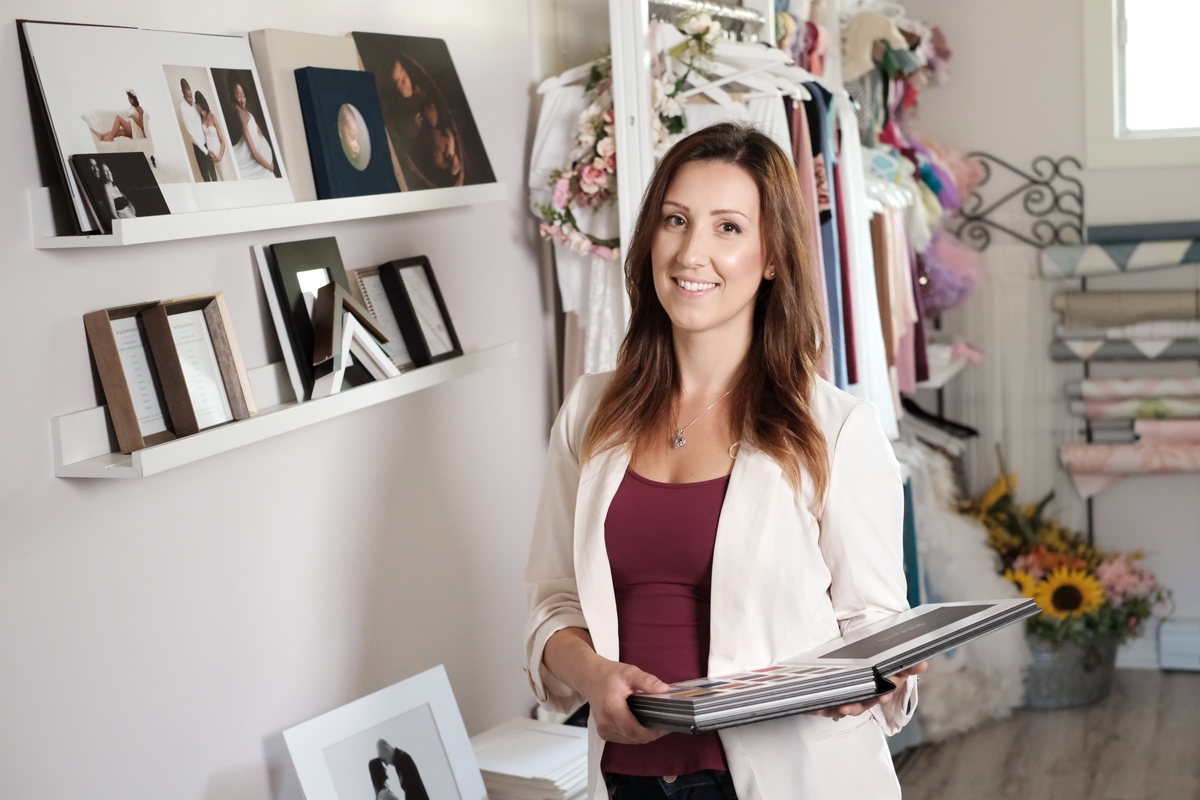 Cait Lemieux Photography | Laval Area Maternity Newborn and Family Photographer Montreal
Head to the Contact Page

Fill out the contact form, select a session type and you will automatically have all the basic session details sent directly to your inbox. Next, you can choose to schedule a call with Cait so that she can get to know your family and your needs for the session.

Phone Consultation

Your pre-session consultation phone call with Cait will give you the opportunity to ask questions about the process, plan wardrobe options and let her know your style preferences for the shoot.

Photography Session Day

You will have access to a large client wardrobe and Cait will help guide you through some natural poses. Snacks and everything you could possibly need from diapers to bottle warmers are available for use in studio. Worried about how your little ones will behave? Rest assured knowing that with over 8 years in the industry and two little ones of her own, your family is in good hands!

In-Person Image Reveal

Cait puts in an incredible amount of time and skill into editing your photos so they are perfect. When your images are ready, Cait will be in touch to schedule your image reveal session which can be held in studio or in the comfort of your own home. You will be guided in your digital image and product selection and will be able to see samples of physical products that can be purchased to showcase your new and beautiful photos.

Delivery and Install

If physical products are ordered, Cait will personally deliver your products to your home. If your order consists of framed or canvas prints, installation service are available.