In a previous post I shared my personal transition into Motherhood and my on again off again relationship with anxiety and depression. It is part of my healing process to write and share but more than anything I hope that posts like these inspire Mothers to understand that they are not alone and that people are available to help.
I unfortunately waited too long to get help. At the time I kept telling myself it wasn't that serious. I thought that by getting help it was admitting that I wasn't OK. That I was sick and broken, and that was terrifying! I realize now, that I was in a permanent freeze state which is past fight or flight. I literally couldn't get up some days. The idea of actually going to the doctors office seemed impossible at the time.
Maybe you aren't at this stage yet. I hope you aren't. But, if you are, that's OK too. I'm proof that things can get better, and do get better again even though I was sure at the time I would never come back to "normal".
I asked some amazing women in the Perfit Moms Community on Facebook (a super supportive space by the way!) for all of their best resources in the greater Montreal area since this is my client base, and will list these below. However Post Partum Process is a great global resource site. They have free resources like the new mom mental health checklist and a support community.
For more local resources here are some highly recommended ones:
Motherwit Doula offers free meetups on Thursdays!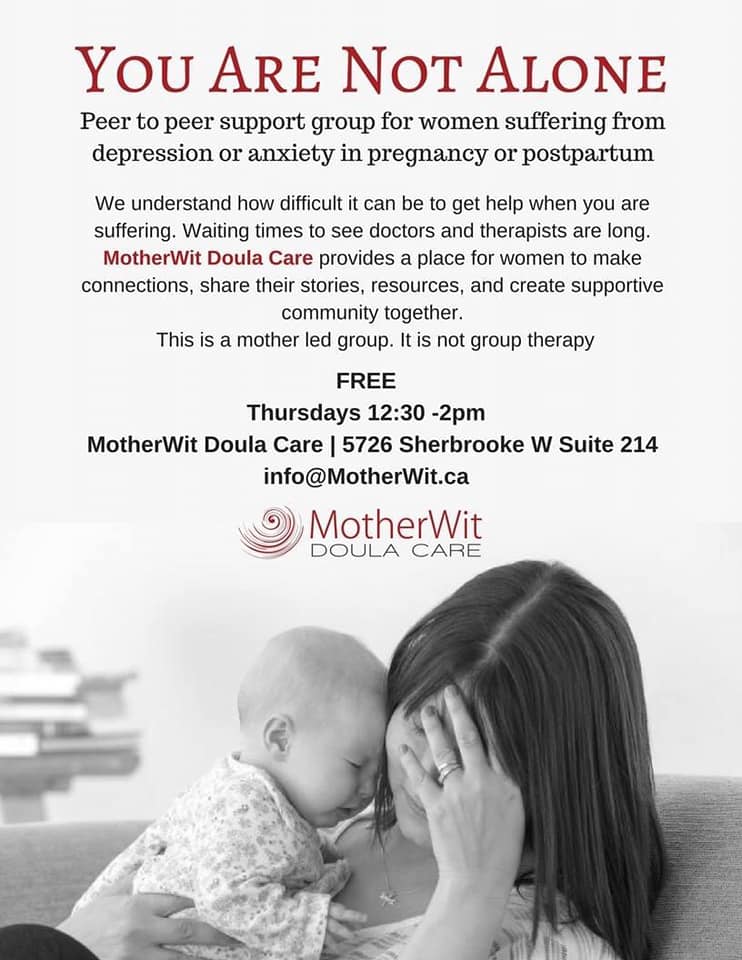 2. Lisa Brockman from the West Island Therapy Center – www.westislandtherapycentre.com
3. BeBaby Support Group on Facebook or www.bebaby,ca
4. New Mom & Baby Support Group – West Island Women's Centre. It's held once a month – Wednesdays from 1-3 and it's free.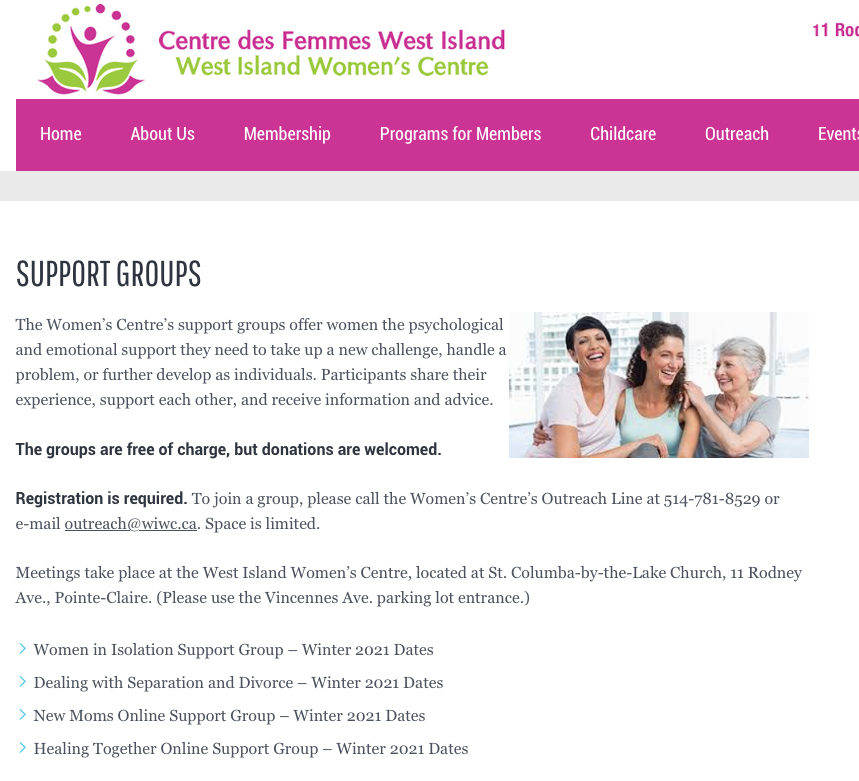 5. Support Groups and Therapy from NGD Therapy Center

Take care of yourself Mama!