The new photography studio in Rosemere Quebec, located just north of Laval and just outside Montreal is now open and this meant some new products to go up on the walls!
One of my favorite parts of the photography process is taking the images from the session and creating beautiful artwork for my clients that I know they will enjoy for many years to come!
I want to be able to offer a wide range of unique products – and this caught my eye! What a fun and different way to display a variety of images in a collage style format with a classic and warm look.
The frame is solid wood and features a warm linen fabric which is stretched across the frame underneath the images.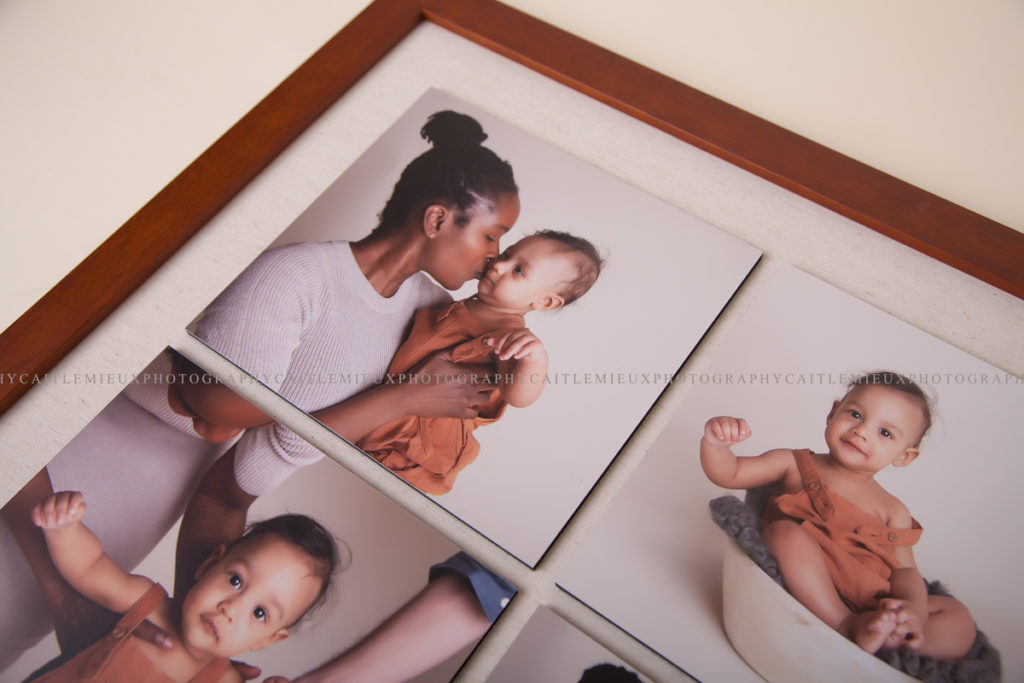 This product is also available in a smaller 20×20 format. The shape of the images can be square like the one above or circle like the one shown below.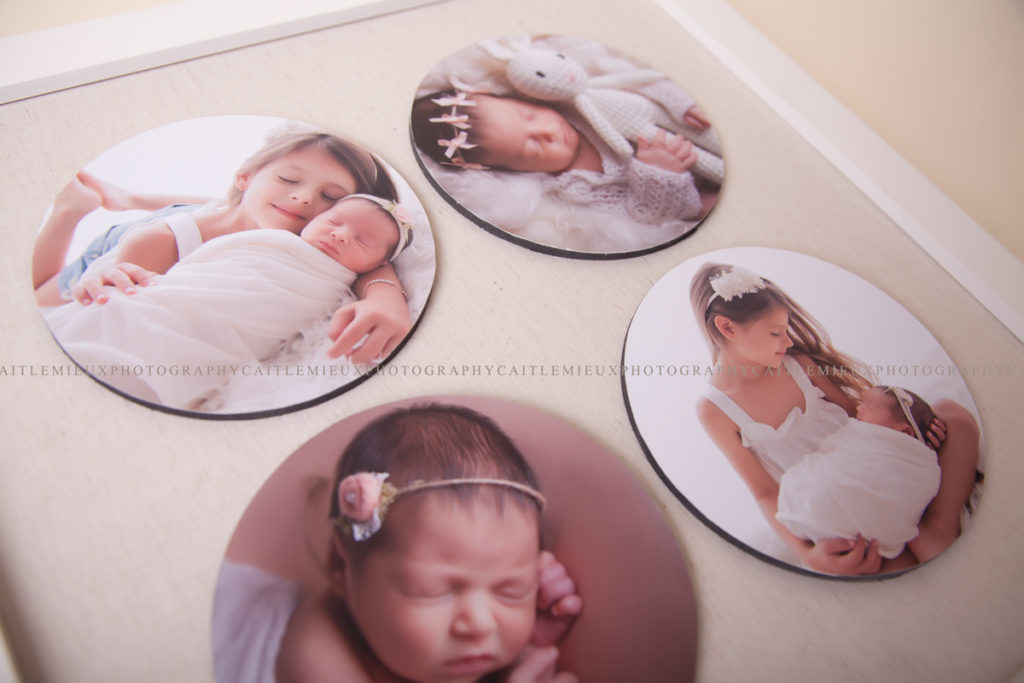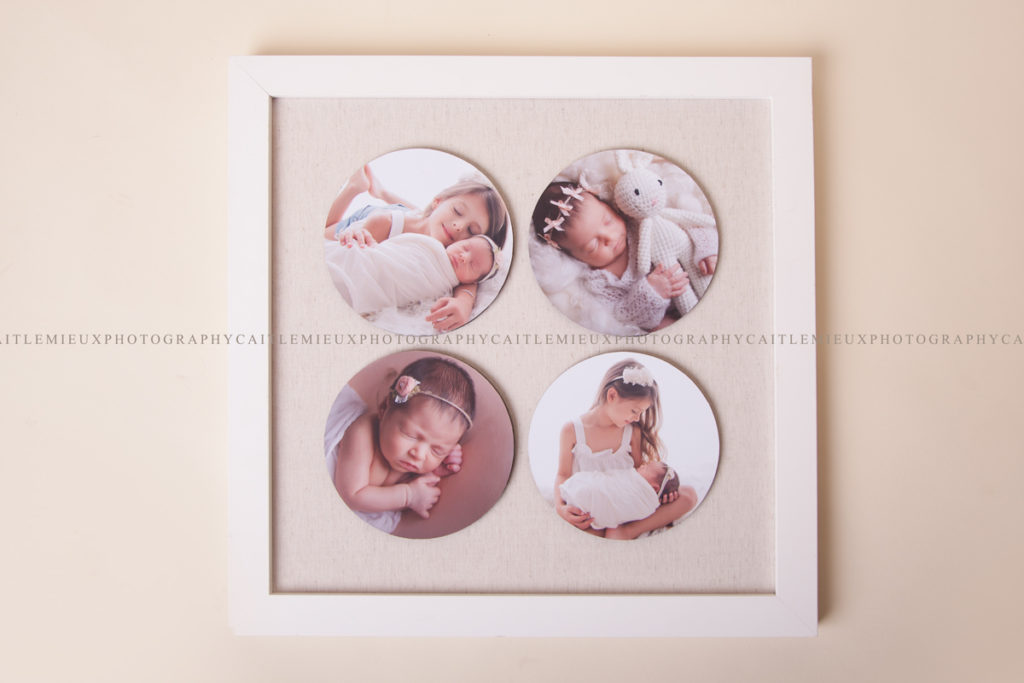 If you are interested in hearing more about the wide range of products and packages available in studio please be in touch!
Cait Lemieux Photography services Montreal and the greater Montreal area including Laval, Blainville, Broisbriand and Rosemère.
Specializing in newborn, maternity and family photography since 2012.