Having your maternity photos done is something that you will cherish for the rest of your life. Knowing that you have a beautiful baby growing inside you, and the excitement goes with it shows up on camera. That famous glow! Not every woman thinks she has it, but I assure you, you do! I'd love to capture it for you!
Maternity sessions are often taken between 31-36 weeks but can be done up until the very end. Though planning ahead is important because you never know when baby will arrive!
Here are a few things to consider when booking a maternity session:
 Clothing –
Your comfort level. Think about what you will be comfortable wearing during your session. I've done nude maternity photos, and I've done conservative maternity shoots. Beautiful results can come from both but knowing your comfort level and communicating that with your photographer is important because if you are wearing something you don't feel confident or comfortable in it will read in the photos.
Wear something comfortable that shows off your baby bump! I know this can be tricky because form fitting and comfortable don't seem to go together when you are near the end of your pregnancy, but there several fashionable options available including; loose maxi dresses with fitted tops, leggings with a loose top and belt, or a short high wasted dress. Here is a helpful post to clarify some of these suggestions.
Undergarments. Depending on your comfort level, your undergarments may or may not show in your photos.  I suggest wearing a pair of simple boy short style underwear and a strapless bra both in a tone close to your skin colour or in white. Some of the maternity dresses available in the studio are sheer, others form fitting and most all are strapless.
Partners. Keep it simple and classic. A pair of jeans and a white or black t-shirt and an optional neutral coloured dress shirt on top is all he needs.
Hair Makeup & Body care –
Keep it simple! A natural and fresh look is always best for maternity photos. Hair and makeup packages are available in studio prior to your session. Contact me for details.
Use lotion prior to your session. Dry itchy skin is common in pregnancy and being moisturized is going to make you feel much more comfortable. However, avoid oily lotions as they can reflect flash.
Treat yourself to a manicure! Your hands are going to be the focal point in some of those gorgeous belly shots.
Eat well and hydrate! Maternity sessions can be tiring you'll want to arrive well fed and hydrated.
Rest up and try not to stand too much prior to your session.
 Props –
If there are sentimental items such as a toy, baby shoes, an ultrasound picture or even your favourite flower please feel free to bring them! It will put your personal touch on your photos and make them that much more special.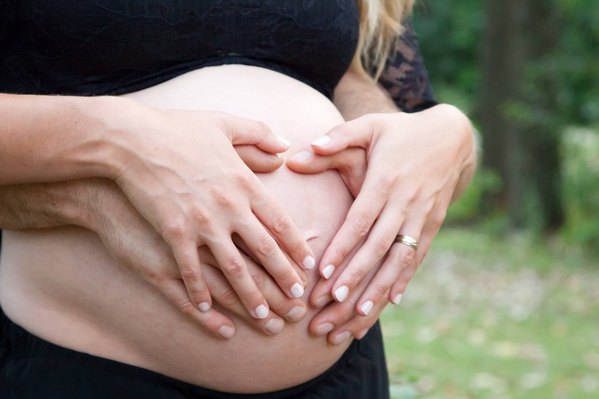 Newborn Photographer Montreal | Montreal Family Maternity Newborn | Cait Lemieux Photography
Contact Cait   |   Visit the Galleries   |   Check Out The Latest Promotions